Your investments have to be constructed for your life.
Investment management isn't just about picking stocks and bonds. It's about coordinating your investment strategy with how you actually plan to use your money on a daily basis. Our advisors are trained to look at the whole picture when it comes to building an investment strategy for our clients. Building a portfolio for our clients is not a cookie-cutter process, but rather one that must take into account when you need access to your money, what your spending needs are, and how much and what types of risk you can tolerate in your portfolio.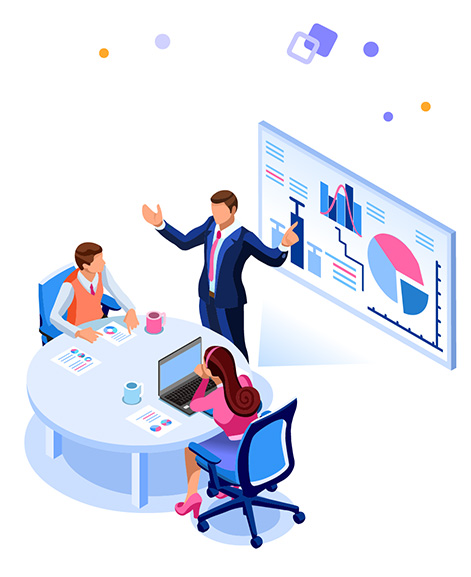 Matching investment assets to spending liabilities is the key.
When building portfolios for clients, our advisors look at all of these different pieces to make sure they are building an investment strategy that works in concert with your financial plan. A successful investment strategy isn't concerned with simply maximizing the amount of money generated over the long run, because you may need access to your money a year, six months, or even a week from now. From the start, we build a plan to make sure that we factor this into your planning, so that your money is accessible and invested suitably for the times when you need access to it.
Minimizing investment fees and expenses is a priority.
Because we operate under the fiduciary standard, we are required to recommend investments that are in our clients best interest. For us, this means using low-cost options that are readily accessible. Our portfolios are primarily constructed using stocks, bonds, exchange-traded funds, and low-cost, no-load mutual funds, customized to fit your specific needs.
What kinds of things do our advisors take into
account when building client portfolios?
Tax-planning considerations and recommendations made by your CPA or tax professional, including Roth IRA conversions, 1031 or 1035 exchanges, and other tax-efficient management technique
Risk tolerance and investment objective-specific securities
Generational planning or estate planning that has been completed, making sure your investment strategy reflects your wishes for your assets after your passing
One-time and ongoing cash needs from your portfolio, with income and distribution strategies built to accommodate your needs
Explore Our Other Services
Ready for a portfolio check-up with one of our advisors?
Schedule a time to chat with a member of our team!