Here's what the financial planning process looks like in a lot of cases. You go to meet with a financial planner. They ask you a million questions. They disappear for a week, then they hand you a 200-page book that is supposed to be your financial plan. And then you never hear from them again.
That is a terrible experience.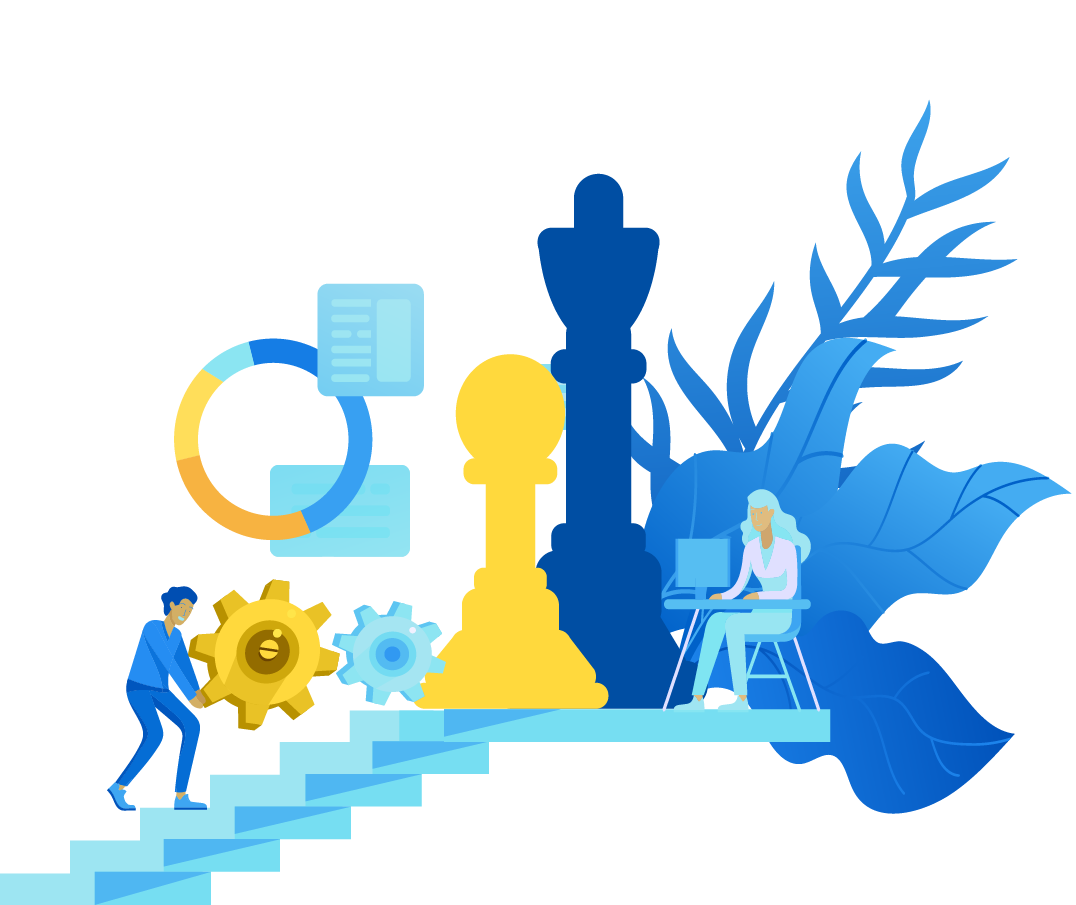 We decided to reimagine the financial planning process.
Financial planning isn't about handing you a big, complicated workbook with a whole bunch of tables in it that you might read through once or twice but never really know how to use.
It is collaborative.
It is an ongoing engagement.
It is about more than just investments.
It is focused on your life and your goals.
It is a connection to other experts who can assist you.
Every plan is unique.
Many advisors seem to view the financial planning process as a way to tell you how to live your life. We view it as an opportunity for you to explore how to best accomplish what you already want to do, whether it's spending more time with your grandkids, getting your children off to college with minimal debt, or buying your first house. And so our entire process for financial planning is built around giving you ideas, rather than telling you the roadmap you have to follow.
We are here to construct your plan.
You can ask questions about the assumptions we are putting into it, and also run through various scenarios to see how they may impact what you want to accomplish. Does waiting an extra two years to retire make owning a vacation home more realistic? Does a 15-year mortgage actually make more sense for you than a 30-year one because of the interest you may save over time? These are ideas that we work through with you when we build your plan. Our work doesn't stop once we've put that plan together for you.
From there, we make sure to give you actionable tasks to accomplish so you can actually implement your plan. Need someone to talk to on refinancing your home? Let's put you in touch with the right person. Need to find a good savings account for your emergency fund? We'll give you a list of what's out there. We want you to translate your plan into action, not just have it collecting dust on a shelf or in a box somewhere. Our engagement doesn't end after our initial meetings, but rather continues as we build a relationship and help you accomplish your financial goals.
Explore Our Other Services
We know it can be a little daunting to start digging into your planning.
But that's why our advisors come to work every day – to help people just like you figure out the plan that's right for them. Schedule a consultation with a member of our team!