What percentage of students pay full price for college?
Have you ever had to buy a car? Regardless of what someone ends up paying for their vehicle, I find that most people find the car-buying process a nightmare of negotiating, then renegotiating, then throwing up before they finally agree to buy a car for a price that they have no idea whether it's actually what they should be paying for their car. Most people wouldn't typically look at going to college and buying a car the same way. But the fact is that you actually have to, because there are some really interesting statistics when it comes to who actually pays full-price for college.
That number is 12% of students. Which, using the powers of math, tells us that 88% of students don't pay the list price to go to college.
So what does this tell us?
First and foremost, it tells us that colleges don't expect most of their students to actually pay the listed prices. And that means that when examining the costs of college, you shouldn't be willing to pay that price either. Sure, if you've managed to save enough money to pay to send your children to college with no financial aid, then you have something to celebrate. But if you have two kids and they both want to go to average-priced private four-year colleges, that means you're spending north of $280,000 to send them to those schools for those years. And if you're talking the really expensive four-year colleges, that could be the full-price rate for just one student. And that's if you're sending them there today, not in 18 years if you have a newborn that you want to send to an Ivy League school. This is where the nausea normally kicks in, reminding us of the car-buying process.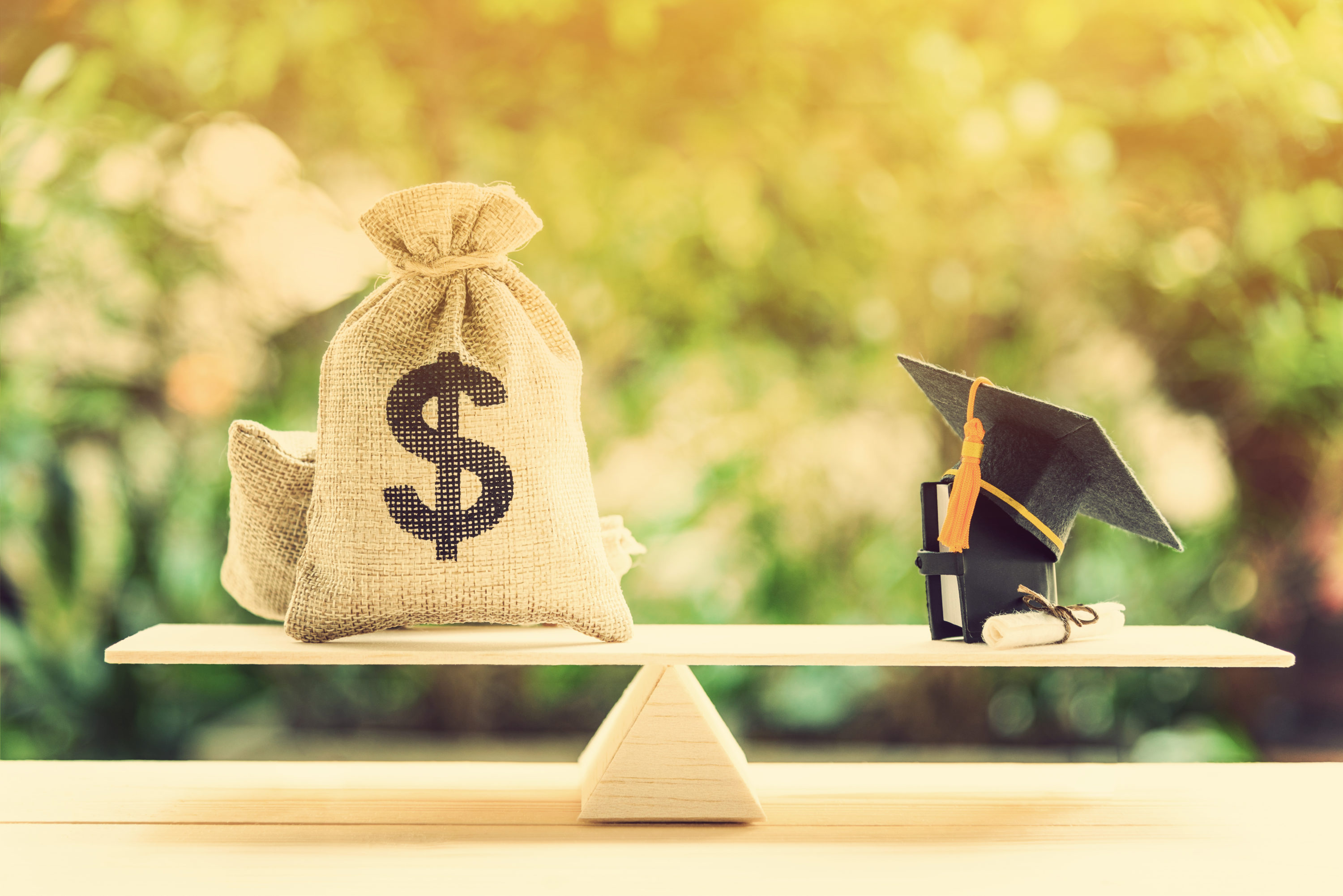 Second, this also tells us that in addition to colleges not expecting most students to pay the sticker price for their education, it tells us that you can use this knowledge to make colleges compete for your student. Because with college as expensive as it is today, being able to secure the right type of financial aid package can make a huge difference in giving a student a platform to be successful once they've graduated. And by "platform to be successful," I mean not having them move back in with you for multiple years, which neither you nor your student really want, even though you can probably make it work if they would do the dishes once in awhile.
So how do you make colleges compete with each other? Let's first talk about what you don't do:
You don't make up fake aid packages from other schools. Admissions offices talk to each other. They know the typical packages that other schools may offer. And they may want proof of your offer from another school if it sounds too good to be true. So don't lie to admissions offices. In fact, don't lie in general.
You don't act entitled to get a better deal. A college can give you as much or as little financial aid as they want. And their ability to give you a better package isn't always about you. In fact, it usually isn't. They may be trying to attract certain majors to balance their budget, they may have had to give out larger packages to other students earlier that may prevent them from giving you more money, or they may simply not be flexible because of other budgetary constraints. But if you act entitled to more money, you likely aren't getting it.
You don't threaten admissions officers. This sounds basic. But I'm not just talking about physical threats. I'm talking about threatening to damage the reputation of a school if they don't give you more money. Because nothing will turn an admissions officer against a student they already admitted faster than feeling like they are at risk if they don't do what a family wants.
So having gotten those basics out of the way, here's what you should do if you want to try to get a better financial aid package:
Show them better offers from other schools. Let's say that your child is dead-set on School X, which is $60,000 a year but has $20,000 in grants offered each year. School Y is also $60,000 but offers $25,000 in grants and a $7,000 work-study program. That's a $48,000 difference over four years. That's more money than the average American earns in a year. So yes, you should say you have a better offer and what that offer is.
Bring up circumstances that may affect your ability to pay. Colleges know a lot about your finances because of your financial aid forms you submit as part of your application. But they may not know that you just needed a new roof and that you are now taking care of one of your parents and need to take some time away from your job in the upcoming year. Stick to facts, but lay out the numbers and why your situation may be different than it initially looked.
Ask, don't tell. You don't walk into the admissions office and say, "Give me this." You ask for it. The admissions office has already admitted your kid. They want them there. They've made that decision. They aren't looking to lose them or walk back a decision. So ask them for help in supporting the decision they've already made.
Just like a car, the cost of college is negotiable. Why? Because colleges know not everyone can pay the full price, they need students to continue to exist, and the competition for those students is fierce. You probably won't go from getting a minimal award to having the full cost covered. But even a difference of a few thousand dollars a year can make the math better, so being prepared to negotiate may get you closer to the price you want at the college you want.