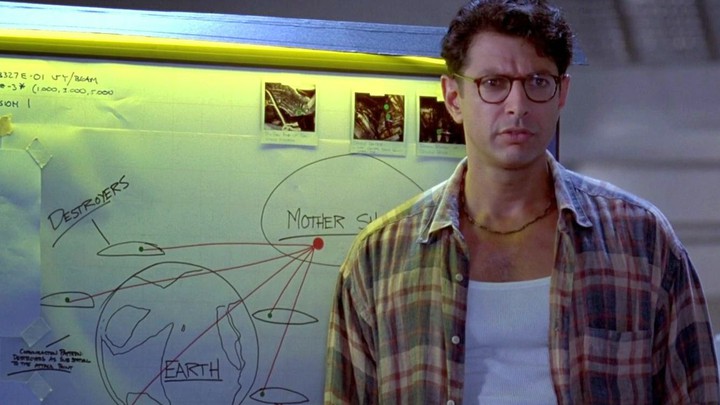 What Happens When Nothing Happens?
"For centuries, as long as travel was on horseback, on foot, or in carriages, there was no reason to synchronize clocks between one place and another. There was good reason for not doing so. Midday is, by definition, when the sun is at its highest…But the sun does not reach midday at the same moment in Lecce as it does in Venice, or in Florence, or in Turin, because the sun moves from east to west."
"How long is forever?"
"Sometimes just one second."
"They're using our own satellites against us. And the clock is ticking."
What happens when nothing happens? I can't claim to be the originator of this question. It comes from the subtitle of the first part of the fourth chapter of The Order of Time by physicist Carlo Rovelli. In the book, Rovelli is interested in dismantling our preconceived notions regarding what time is and what time isn't, with this chapter focusing on whether or not time flows in an orderly fashion; separated from the rest of the physical world. If you want the quick and dirty version, time is anything but orderly and separate. In fact, we actually end up seeing that rather than time being a ticking clock on a scoreboard at the center of the universe, our perception of time is a local phenomenon, influenced by the presence of matter around us.
Time is integrated into the physical world around us, as objects with mass affect its flow. Objects with more mass impart greater changes to that flow. A feather, a rock – even a car – has no easily observable impact on the flow of time. With an instrument of incredible precision, their distortion of time can be measured. A giant star, on the other hand, exerts enough force on the matter around it to change the flow of time, literally stretching or compressing it, depending on one's viewpoint.
For human beings, we process time most effectively on a daily scale. We are very good at understanding that the sun will come up tomorrow, even if it is hidden by clouds. We are very good at remembering that high school football plays on Friday, college football plays on Saturday, and professional football plays on Sunday. We know that Taco Tuesday happens every Tuesday.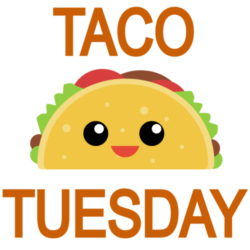 On the other hand, we process time least effectively when we try to interpret long periods of time. How long? Generally speaking, anything longer than a year becomes challenging for us. We fail to understand that we need to start saving for retirement right when we begin our careers. We always express amazement at how quickly our kids grow up, or how we've somehow been in the same job for 10 years now. We always think there is more time because we are convinced there is always another today. And there is. Until we die, we are never proven wrong.
How long is forever? It's the rising and setting of the sun.
If you look back through human history, you see that time is often marked by periods in which its flow effectively grinds to a halt because of unforeseen circumstances. We've seen this at the individual level, as in the early 20th century when 10 percent of infants wouldn't make it through birth in the United States. We've seen this at the municipal level, when Hurricane Harvey caused 107 deaths and $125 billion in damage. We've seen this at a regional level, when the Black Death is estimated to have killed between 30 and 60 percent of Europe's population.
But we've never truly seen the flow of time grind to a halt at a global level. We'll get back to this in a moment.
The greatest leaps in human history have succeeded by smoothing the flow of time in the face of possible disruptions. We see these leaps make a difference in the fight against time with new inventions and with new developments in political or social structures.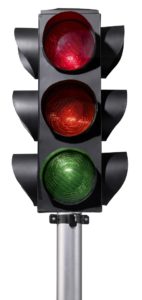 Want an invention that smoothed the flow of time? Antibiotics now mean that a bacterial infection has now become for many a minor worry, rather than a death sentence. Air travel means that we don't have to pack up for a year to get across the United States – we can do it in a day – maybe two if there is bad weather or a bum aileron.
And what of political or social structures? We've agreed that we don't want young children forced into unsafe working conditions at early ages. Red lights mean stop, green lights mean go. We create systems to enhance the safety and consistency – the security – of our daily lives.
The combination of innovation and the creation of systems means that problems that used to have enough mass to push us off-course now have easy solutions. Our time is not stretched or compressed as easily, and we can continue on our way. Hot summer? No problem, just turn the air conditioning on and we can be just as productive as we were before. Manufacturer raises prices? Let's find a new one on the other side of the world. Can't get along with your significant other? Pull up your phone and swipe right. Every problem has a quick and easy solution if you just know where to look.
We have become convinced that, above all else, maintaining order and consistency is key for us to live happy lives. To disrupt that order is to admit that something is wrong. On the one hand, we've become complacent – we can fix anything, and we can do it quickly. On the other hand, we've become weak – every problem now appears to be one that requires immediate fixing. And so, to a certain extent, we have actually created more problems that we feel need to be solved, simply because we've gotten so good at solving the big ones.
The show must go on. And it must be perfect.
Ben Hunt and Rusty Guinn of Epsilon Theory have taken to using the exclamation point after common phrases to demonstrate how the abstraction of a specific concept is easily converted into a meme. That meme is then used to distort what is initially taken to be a positive concept that we understand in practice into an expression that undermines the true intent of any action. For example, in Mental Toughness, Rusty talks about the difference in showing mental toughness, which is doing what is right even when consumed by fear, and mental toughness!, which denotes an unchanging demeanor in the face of anything.
That's why we saw lines at packed bars and restaurants on March 14. Got a global pandemic? We cancelled sports and are working from home – but no one said anything about going out this weekend! Let's show this thing how tough we are!
And look, I went out to dinner on Thursday. I'm part of the same culture. We all live in a time where the solution to any problem is seeing the problem, going to the internet to see if there's a solution, and doing as little as possible to change our plans or the perceived trajectory of our lives. I want to support my local businesses. I'm tough. And, above all else, I want to keep my life as normal as possible.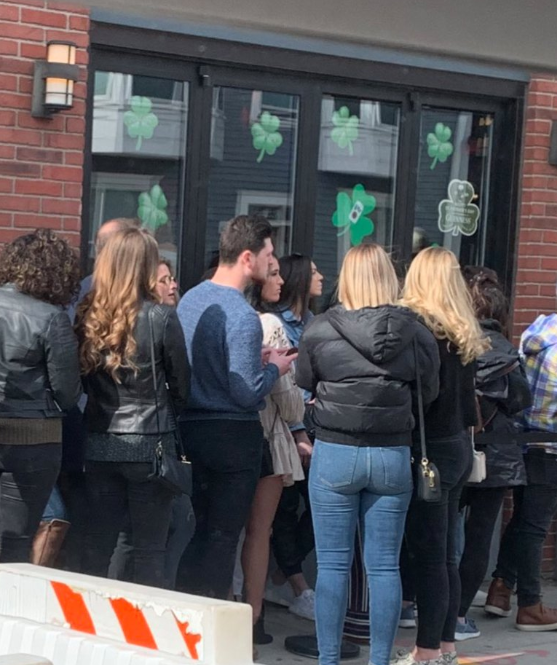 How long is my life? It's the rising and setting of the sun.
Our businesses and our families are, by and large, day-to-day, month-to-month. We have built our social lives, our educations, our companies, and our governance on the idea that with enough ingenuity, we can solve anything.
Earlier, I wrote that we had never before seen the flow of time grind to a halt on a global level. I want to delve a bit deeper into that now. If we take ourselves back in time to the last major global pandemic – the Spanish Flu of 1918 – we observe a very different world. There are no planes. There is no internet. There are few mortgages, and no student loans. To some of you reading this, it probably sounds pretty idyllic. To others, it probably sounds boring as hell. But I want you to look closer at those things I mentioned – planes, the internet, mortgages, and student loans. They are some of our most powerful smoothers of time we've yet come up with. Airplanes let us go anywhere on a moment's notice. The internet lets us talk to people anywhere, also at a moment's notice. Mortgages and student loans let us pay for things now with money from the future. Reach, scale, and debt – these are the foundations of our modern economy. And the lack of those foundations in 1918 means that when the Spanish Flu hit, even though it was a pandemic that traversed the world, the global disruption meant far less than the local disruption. Midday, as Rovelli noted, was still relatively unique, despite the adoption of time zones in 1883. So as midday flowed across the world, there was both less communication about what was coming, and also less impact in the far reaches. Spanish Flu in Topeka didn't really impact business in Manila.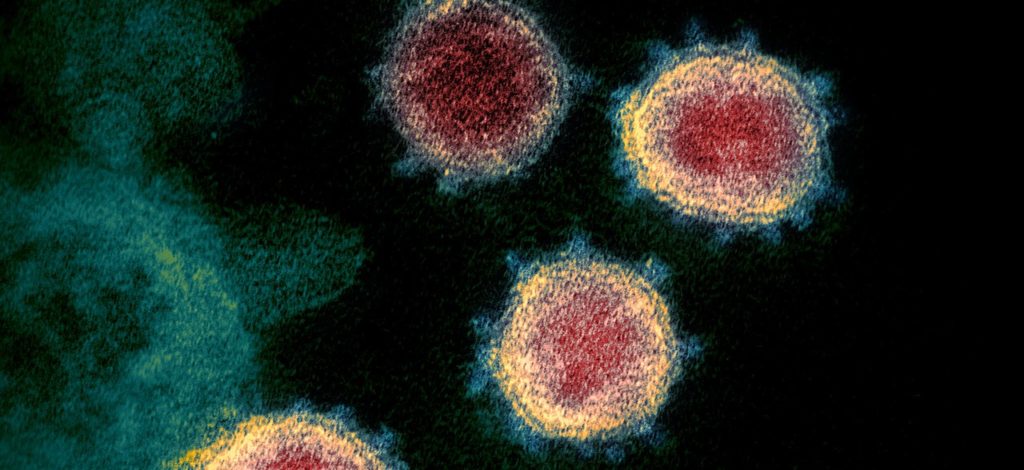 But when presented with a novel organism introduced into our world, these very things which we have built to smooth time for us become the very things this new virus we now confront preys on to force us into making poor decisions at critical moments. Do we shut down our global supply chains and tourism because lives are more important? Or should we do whatever it takes to keep things open to hit our quarterly estimates and max out our stock options? Do we shutter our businesses if it means saving lives? Or do we have a mortgage to pay and student loans accumulating interest to which we must attend?
Maybe it's just the flu.
Instead of doing what we know to be right, the virus has hijacked our decision-making. Reach, scale, and debt – they are the tools we have used to eliminate the starts and stops that were once presence in life. But our need for reach and scale in our businesses gives COVID-19 the ability to spread first from city to city, and then from country to country, with ease. Midday is no longer something that is unique to every city – our clocks today are synchronized, and regardless of the hour, we are working. And this need for reach and scale to help smooth out time on a personal level would be stoppable if it weren't for our third foundation – debt. Whether we borrowed billions of dollars for a new factory, thousands of dollars for a new home, or hundreds of dollars for a new suit, the smoothness in our lives created by the purchase is offset by the fact that if we don't deliver, time is going to stop for us again. So we choose to maintain the flow of our time, at the risk of stopping someone else's.
How long is someone else's life? It's the rising and the setting of the sun.
The title of this piece asks the question, "What happens when nothing happens?" In our current circumstances, there are two ways this could be interpreted.
We find the first in asking: "What happens if we do nothing?"
The problem is that we haven't even asked that question – we have deluded ourselves into believing this is actually the answer. And look, if we're being honest here, in the context of most problems we run into on a daily basis, the right answer is often enough to do nothing. Frequently, it is our overreaction to minor problems that, ironically, ends up creating new and larger problems. We are constantly being sold solutions to problems that don't really even exist, that are not really even problems. Hello, Botox.
So naturally, seemingly reasonably enough, we have tried for much of 2020 not to stir the pot, and to act as though we can simply do nothing and the problem of COVID-19 will go away. And let me be clear about where this has gotten us:
Every. Single. Country. That. Has. Done. This. Has. Told. Us. Not. To. Do. That.
Period. That's it.
Two months ago, it was midday in China. They told us that the sun was rising, and we said, "Sure, we'll believe it when we see it." Right now, it's midday in Italy. Yup, that's right. It's midday in Lecce, Venice, Florence, and Turin. And they are telling us that the sun is rising. We may see a little light on the horizon, and we're starting to think, "You know what, you might actually be right, but I'm not sure if the sun's actually going to come all the way up today."
How long is forever? It's the rising and the setting of the sun.
The second way to interpret the question is found by asking, "What happens if we force nothing to happen?"
Our current structures are not built for this. We aren't built to pull kids out of school for a month or two at a time. We aren't built to miss sales calls. We aren't built to miss annual conferences. We aren't built to miss March Madness. We are used to what we want, when we want it, and we'll figure out how to get it.
What we need to want is to get through this safely.
If that means that we need to take a good, hard look at how we got here – and how we left so many people behind over the last 50 years in a period of unprecedented prosperity, people who are now wondering how to pay next month's bills – then those are the questions we must now ask ourselves. If we need to ask ourselves if it's ok to just send people the checks when they need money right now instead of bailing out airlines, cruise lines, or bad oil loans, then those are the questions we must now ask ourselves. If we need to ask ourselves if a society that is so easily disrupted and brought to its knees by something we cannot even see is one we want to live in or if perhaps we can do better, then those are the questions we must now ask ourselves. If we need to ask ourselves whether it's really that bad that we take a month or so off from whatever it is we were doing to just chill out and actually spend time with our families, then those are the questions we must now ask ourselves.
Because until we're willing to ask ourselves these questions, well, then, there's only one other question that matters.
How long is forever?