Should I set up a Roth IRA?
The question of whether to open and fund a Roth IRA is one of the most common questions people ask when they start thinking about saving for retirement. The concept of a Roth IRA is really attractive – put the money in and you never have to pay any taxes on the growth or income earned by the account, though you do not get the up-front tax deductions that Traditional IRAs offer. So you can see why people wonder if they should open one of these. And really, the answer to it is a combination of three questions – do I earn enough to be able to contribute to a Roth IRA, do I earn under the maximum allowable income to still qualify for a Roth IRA contribution, and what do I project my tax situation is going to look like going forward? The first two questions require some basic math. The third question requires some basic math and the ability to travel through time, so it's a little more complex. But that's the one that is really important, as long as you clear the first two hurdles to begin with.
So now let's use a hypothetical situation where you've passed the first two qualifications – you have enough earned income to contribute to a Roth IRA, but not so much that you're disqualified from doing so. How do you actually make the decision on whether to contribute to a Roth IRA versus a Traditional IRA?
The answer lies in being able to look at your current tax situation and project your future one. If you are in a relatively high tax bracket today and expect to be in a lower one going forward once you reach retirement, you are likely to get more bang for your buck contributing to a Traditional IRA. If you are in a low bracket today but expect to see growth in your income down the road as you near retirement, then the Roth IRA likely makes sense for you. The best bet is to talk to a qualified tax preparer since they are going to be able to work with you on these questions. They also actually like doing this stuff, or at least pretend to like doing it, whereas you might view it as more of a drag.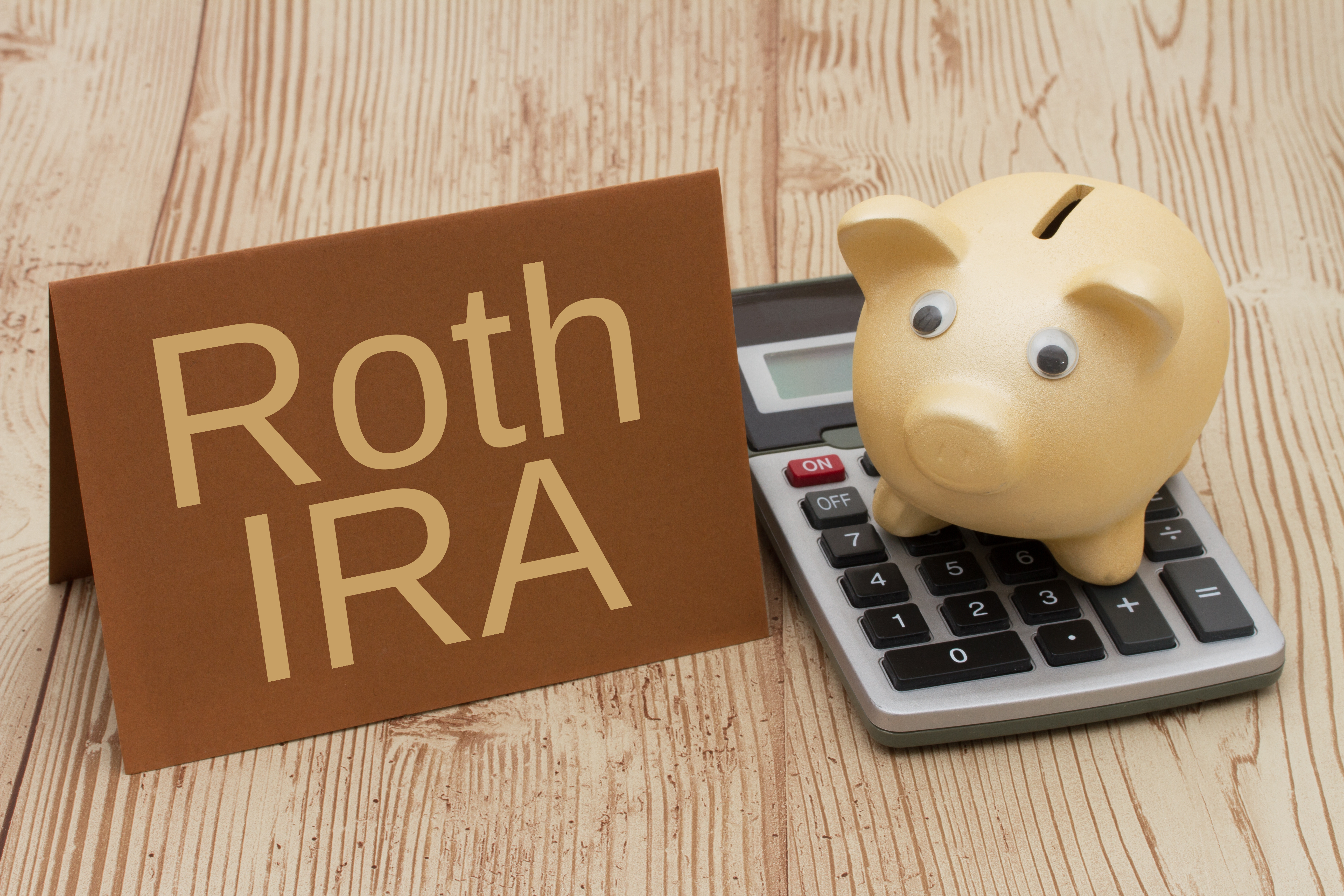 Here's an example of how the math might play out. Let's say that you currently fall into the 12% tax bracket since you're just starting out after college or high school, or maybe you're working part-time because you need to take care of your kids a couple days a week. If you contributed $5,000 to a Traditional IRA, the deduction you receive on that contribution would save you $600 in federal taxes. Likewise, if you contribute to a Roth IRA instead, you receive no deduction today.
As we now time warp into the future, let's assume that 20 years have passed and your investment has doubled to $10,000. We'll also make the assumption that you took the $600 you saved in taxes and invested that in an after-tax account as well, so it is now $1,200. And you moved up at your job after a couple promotions, and you are now in the 22% tax bracket. If you want to pull the $10,000 out of a Traditional IRA, you are going to pay federal tax at the 22% level, or $2,200 in tax. And if you sell the extra $1,200 you invested, you also have to pay capital gains tax at the 15% level in that tax bracket, so that costs you another $90 on the gains. On the Roth IRA, you would pay zero tax on the withdrawal. So the traditional IRA saved you $600 in up-front taxes but cost you $2,290 on the back end, while the Roth IRA doesn't save you any taxes today, but also doesn't trigger any taxes upon the withdrawal. Your $5,000 Traditional IRA gave you $8,910 in this situation, while the $5,000 Roth IRA would have given you $10,000.
Let's look at the opposite situation for a comparison. You start in the 22% tax bracket but then dip into the 12% bracket after 20 years and a doubling of your investment. In this case, the Traditional IRA saves you $1,100 up front, while you have to pay $1,200 on the back end in federal taxes. But remember, you also invest that extra $1,100 in an after-tax account, which grows to $2,200 in this scenario. Because you are in the 12% federal tax bracket in the later time period, you owe no capital gains tax on the growth, as the federal capital gains tax is currently 0% in the 12% income bracket. If you invested the $5,000 into a Roth IRA in this scenario, you see the same situation as the initial run where you receive no tax savings, but don't pay any taxes on the back end. Thus, the Roth IRA in this example still leaves you with $10,000 at the end of the period, while the Traditional IRA contribution leaves you with $11,000 when factoring in your investment of the initial tax savings.
Roth IRAs can make a ton of sense for investors, but the analysis of your tax situation is critical to figuring out if it is the right choice for you, or even something that is possible. If for some reason, you can't contribute to a Roth IRA while you're working, Roth IRA conversions could be something to consider down the road as an alternative. Either way, as you continue to build your habit of asking questions regarding investing, Roth IRAs are worth your time to examine since the potential benefits could be significant, even if you don't get a tax deduction up front.