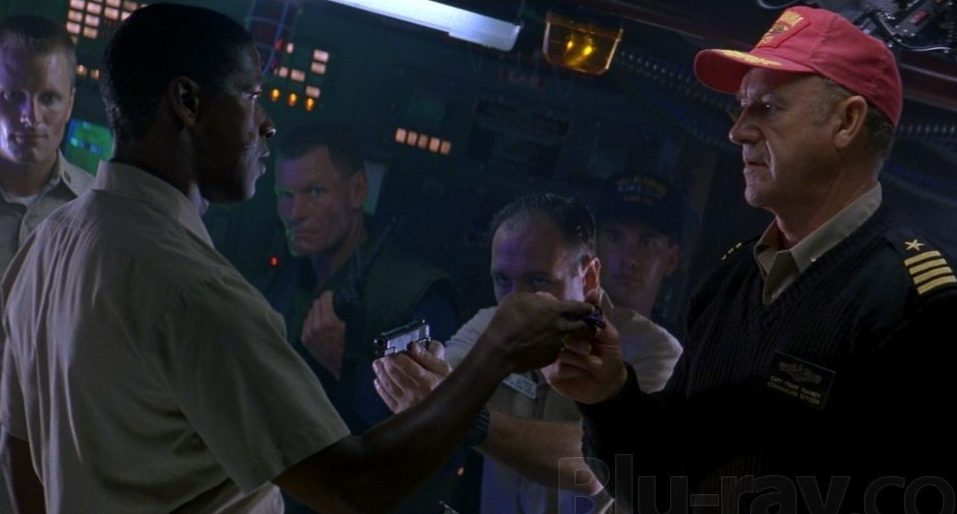 Contract Tracing
"Weren't you gonna be sorry and weren't you gonna be pure?
Weren't we gonna be honest and weren't we gonna be more?
Didn't you say that? Didn't you say that?
Didn't you say that? Didn't you say that?
All you want is to play at playing god.
But I'm falling in, I'm falling out.
All you need is to play at playing god.
And I'm falling in, I'm falling out.

"No one reached out to me and said, 'As a senior citizen, are you willing to take a chance on your survival in exchange for keeping the America that America loves for its children and grandchildren?' And if that is the exchange, I'm all in."
"Be careful there, Mr Hunter. It's all I've got to rely on, being a simple-minded son of a bitch. Rickover gave me my command, a checklist, a target and a button to push. All I gotta know is how to push it, they tell me when. They seem to want you to know why."
"I would hope they'd want us all to know why, sir."
By now, you've likely seen the remarks made by Dan Patrick, the Lieutenant Governor of Texas. Patrick's argument is simple – every day that we remain shuttered in our homes, the economy continues to weaken, to the point where if we wait too long, there won't be an economy left, even if it means saving more lives. I'll give him credit, he's very direct with his remarks. He is quite literally stating that he, as an older American, would be willing to take a chance on his life, if it helped with the prospects of saving the economy.
We don't trade lives, Lieutenant Governor.
The social contract is one of the foundational principles in political theory. In short, it states that we choose to give up some of our freedoms to the state in exchange so the state can protect us and our rights from external threats. What are some examples of this? We require the state to license us to drive, and also allow the state to determine how fast we can drive on certain roads, where we are required to stop, and where we can turn right on red. We surrender the freedom to drive anywhere, anytime in exchange for a set of rules that allow us to trust that the system will generally get us from Point A to Point B safely. Even with those rules, we don't all make it – there are tens of thousands of deaths from traffic accidents each year.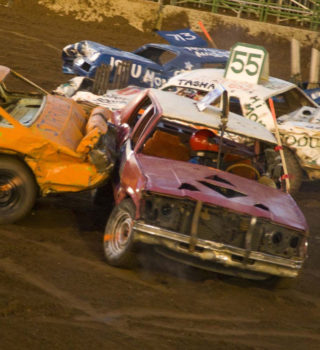 Now, we don't ban people from using automobiles altogether, simply because we do realize that the good of rapid transportation outweighs complete safety. The only way to ensure no deaths from automobile usage is to have literally no one driving cars. This point has been brought up by a whole bunch of people in recent days when it comes to the shelter-in-place orders we have surrendered to as a result of trying to stop the spread of COVID-19. It's also a gross misrepresentation of the situation we're dealing with.
Suppose you are driving from Florida to Maine in the winter. As you start your drive, you are able to reach speeds of 75 or 80 miles per hour on your jaunt up the east coast of the United States. You pass Charleston, Washington D.C., New York City, and eventually find your way into Connecticut. You had been checking the weather and saw that there was snow expected in the area, but when you cross into Massachusetts, the snow hits hard. It's a white-out. You can't see anything more than thirty feet from your car. Do you continue to drive the same way you were driving when you were in South Carolina?
No, you slow down in the storm.
You may get to your destination later. You may not get a great night's sleep. But even though the sign that you can't see says you can drive at 65 miles per hour safely, getting there remains the priority over getting there rapidly.
So let's return to a discussion of "the economy". Yeah, I put it in quotation marks, because you know we're going to break down exactly what that term means.
So what is the economy?
Broadly speaking, the economy is the exchange and transfer of goods and services that people need from providers who deliver those goods and services. It's not a living thing. It's not something we have to inherently support. To use a word from Ben Hunt, whom I seem to quote far too often, the economy is an abstraction. What really matters is when you want to buy broccoli, can you buy broccoli? When you want to have a video chat, can you have a video chat? When you want to go out to dinner, can you go out to dinner? And how much does it cost to do those things?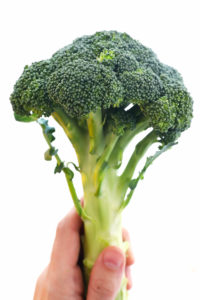 Now, over time, people studying these businesses and interactions with customers have found that certain tactics help to produce better outcomes as far as satisfying the need for these transactions. First and foremost, competition is one of the things that helps to drive costs down and availability up. If I were the only person selling broccoli and you wanted to buy it from me, you'd have to pay my prices. And if I didn't have much broccoli left, I could raise prices much higher, because you're not getting it anywhere else. If Jim, Stacy, and Yolanda start selling broccoli too, there's more to go around, and we're going to be competing for the best price and quality. Buyers typically benefit from greater choice. So we've generally figured out that in most cases, competition is a good thing for the economy, just as an example of things that we want to encourage.
So when we hear the Lieutenant Governor of Texas say that older people should consider taking on additional risk in their lives to support the economy, how do we reconcile that with what the economy actually is?
Remember that at its core, the economy is a series of transactions that people want to engage in to get what they want or need for their family or business. Right now, we are in a situation where state and local governments are effectively telling most businesses, "Stop engaging in those transactions. Don't do business the way you've been doing it previously." We are in the car coming to a four-way intersection, and someone has put up stop signs. Yes, they are going to slow us down. But they don't mean we aren't going to get where we're going. In fact, the argument for these signs is that they help to mitigate the possibility of death in the short-term by costing us a little time in the long-term.
But unlike the car analogy, where all we're costing ourselves is time, in this case, halting the ability for individuals and businesses to engage in transactions the way they previously could, creates a new problem. Just because we halt those transactions doesn't mean we don't still need certain things to keep us alive. We're not at a four-way stop in the car anymore – we're at a red light that lasts 30 minutes as we're running out of fuel.
Lieutenant Governor Patrick is saying to run the red light in order to get fuel. He is Captain Frank Ramsey from Crimson Tide, with one button that he knows how to push, and he's telling you to push it. Run the red light, and you might make it through.
I'm asking why we can't pull over to the side of the road and call AAA to fill us up since we have to wait anyways.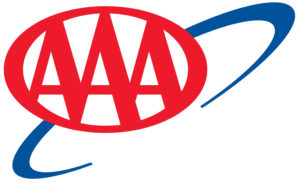 Maybe we make it through if we run the light, maybe we don't. But if enough people fail in running the red light in this same exact situation, they aren't going to trust driving anymore.
"Oh yeah, Herbie took that road once. He got into a terrible accident running that red light."
And remember, if you run a red light and get into an accident, you're hitting someone else with your car, too.
So here's THE question we need to be asking right now:
Do the decisions we make endanger the trust in the system that allows it to prosper under normal circumstances?

There's a reason why we have laws regulating fraud in this country. There's a reason why we have laws regulating the theft of intellectual property in this country. There's a reason why we have laws regulating food safety in this country. There's a reason why we have laws regulating child labor in this country. It's because we have to create a system that people trust to be safe in order for them to want to engage in commerce. If you went out for dinner and had someone get sick one percent of the time, would you trust the restaurant industry? If you developed a new tire that lasted longer and someone stole your idea and sold it more cheaply without any punishment, would you continue to innovate?
Not regulating a risk does not remove the risk from the system.
In this case, we have a new virus that appears to be incredibly contagious and significantly more virulent than other common viruses we commonly experience. We are coming to a four-way intersection and trying to speed through the long red light, because we are prioritizing getting there rapidly over getting there.
Running the red light isn't the only option.
If the state has created a situation in which it is effectively suspending our license to conduct commerce the way we previously had conducted it because it sees a significant threat to our health, the answer does not have to be trying to power ahead in the face of uncertain risk. In taking away that license to conduct commerce the way we previously had done so, the state now must replace the income that is lost by that stoppage.
And look, I get the slippery slope arguments about socialism and how we don't want a job or a business to be something that the state inherently grants to us. But remember that rights are something that can't be taken away even if you are alone – a voice, a prayer, writing. When we get into the interactions between people, we are inherently talking about licenses, even if that isn't the word we often use. The goal has to be to reduce the barriers to getting those licenses as much as possible – because if we're being honest with ourselves when we're driving, speed matters. We want competition to flourish, and we want private ownership of businesses so that we can build our own future. But we also have to agree that there are dangerous stretches of road where the rules have to be different.
As part of the social contract, we've given up some of our freedoms currently for protection from an external threat. A responsible state would not throw us back into the face of the threat to protect its own interests, but instead create systems to allow us to continue avoiding the threat until it has passed. We don't have just one button to press. Let's not give ourselves a false choice.